Invitation to Productronica India 2017
Views:24 Author:Site Editor Publish Time: 2017-09-04 Origin:Site
Productronica India 2017 is coming near. The Productronica 2017 is going to held in New Delhi.
Productronica India is the most important event for the electronics industry in India and South Asia. Production technology for the electronics industry will be presented at the fair. The traid fair is aimed primarily at specialists of the following areas: information technology, communications, medical engineering, electrical engineering, electronics, mechanical engineering, plant construction, automotive, aerospace, quality assurance and consumer electronics. Productronica India is considered an important industry gathering, and ideal platform for knowledge transfer and networking.
The productronica India will take place on 3 days from Thursday, 14. September to Saturday, 16. September 2017 in New Delhi.
Invitation to Productronica India 2017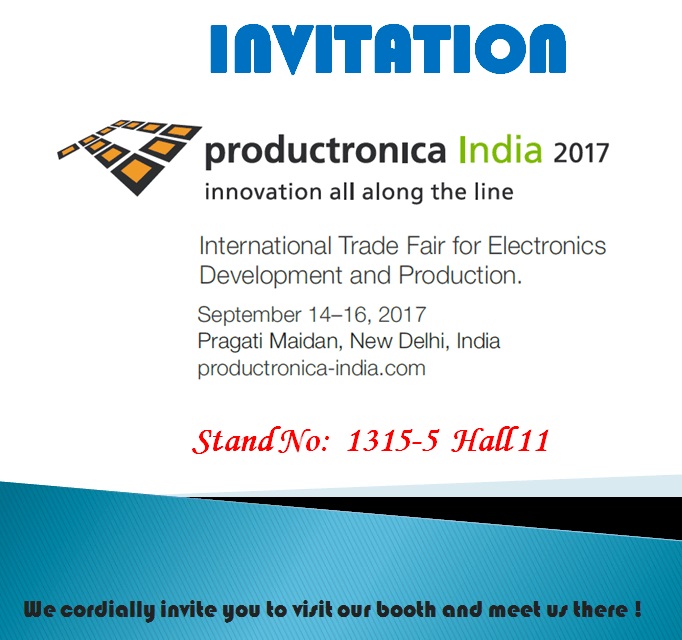 Wecomle!
Ionizing air blower| Ionizing air nozzles| Static bar| KESD