KESD won the 2020 Famous Brand Award for Dust Removal and Static Removal Products
Views:1 Author:Site Editor Publish Time: 2020-12-22 Origin:Site
KESD isOrganized by China Communications Industry AssociationIn the 2020 New Display, Semiconductor and 5G Industry Influential Annual Selection, won the 2020 Dust Removal and Static Removal Product Famous Brand Award.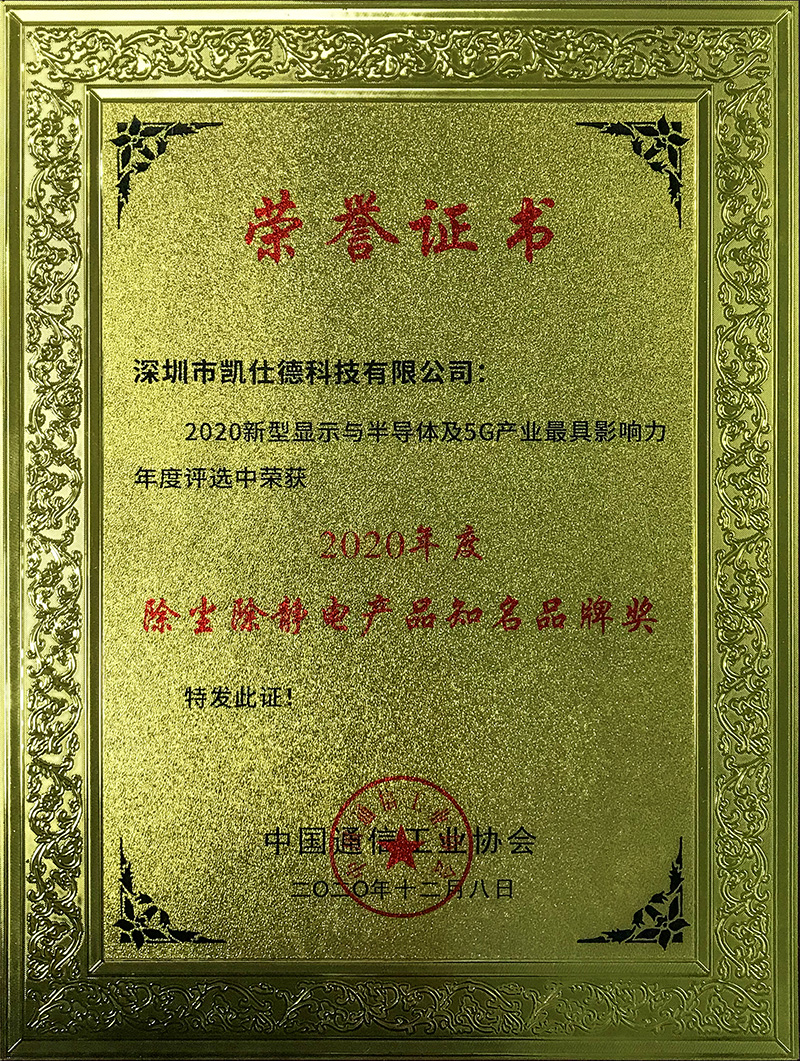 China Communications Industry Association (CCIA, hereinafter referred to as the Association) is a cross-departmental, cross-regional, cross-ownership national industry organization and non-profit social economic organization registered by the Ministry of Civil Affairs in July 1991. And the industry guidance and supervision of the Ministry of Information Technology. China Putian Information Industry Group, Huawei Technologies Co., Ltd., ZTE, Datang Telecom, Shanghai Bell Alcatel, Eastern Communications, Konka Group, Founder Technology, TCL Communications, Haier Communications, Ningbo Bird, Shenou Communications, Hongtu Jiahe, First Large-scale domestic communication industry enterprises such as Xin Group, Amoi Electronics, Guangzhou Jinpeng, Lenovo Mobile, Hisense Communications are all important members of the association.

KESD was established in 2003 and has been committed to research and development、Production and salesSpace dust removal and static removal system engineering. Specific products are:Ion fan, ion wind rod、Ion wind nozzle,Ion wind gun,Electrostatic precipitator、Miniature ion fan, static and dust removal air purification unit, sensor, space ion emission module, ESD digital monitoring systemProfessional static remover,And have obtainedMultipleCE and SGS certification,More than 50 domestic and foreign patents (including invention patent certificate, utility model patent certificate, appearance design patent certificate) and 10 soft work certificates.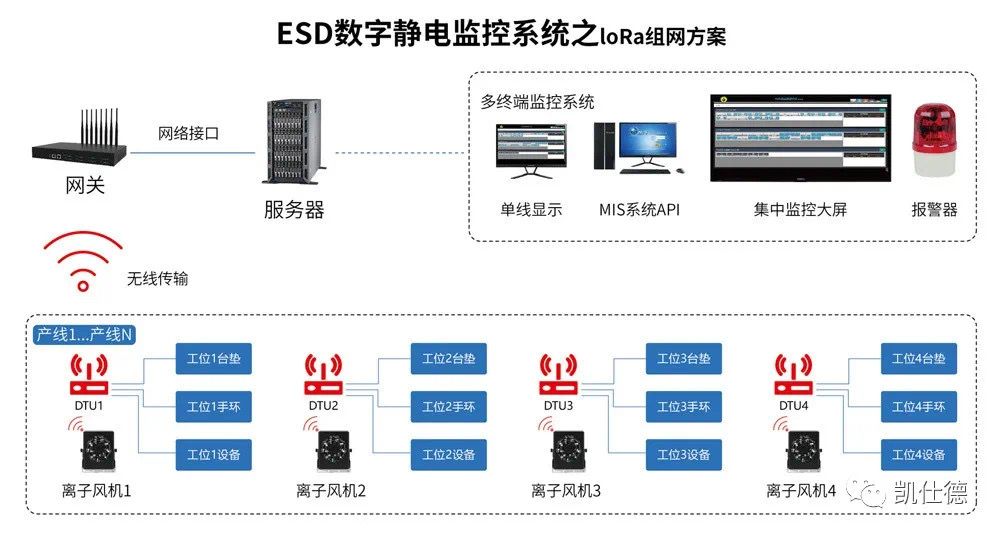 KESDIn terms of R&D and innovation, adhere to customer-centric and market-orientedInnovationidea.The company adheres to the service tenet of survival by quality and service.
Over the past 17 years, KESD has always been in line with the principle of creating industry quality products, carefully crafting each product, andThrough the continuous efforts of all employees, KESD is nowProducts become: Sony, Panasonic, Samsung, BOE, TIANMA, Huawei, Midea(Midea)、Gree (GREE), BYD (BYD),Foxconn (foxconn), MISUMI and other world top 500 companies designated electrostatic equipment suppliers.